Create a Trainer event
⚠
This page comes from the old Wiki. It's probably not up to date.
In PSDK a trainer consist of 3 event pages
First Page
The first page is related to the player detection, call trainer_spotted(x) in a condition where x is the number of steps the event can do to detect the player.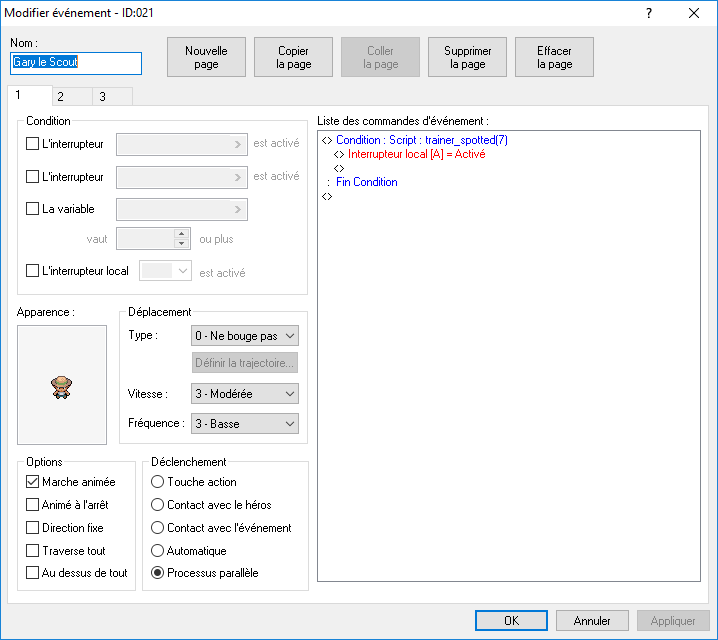 Second page
The second page is the trainer speech when he spotted the player.
You'll have to specify the Ruby Host trainer ID using the variable 8 and then start one of the 5 first RMXP battle.
If you don't use the RMXP defeat command, use the switch 37 to be sure the player won and enable the 3rd page.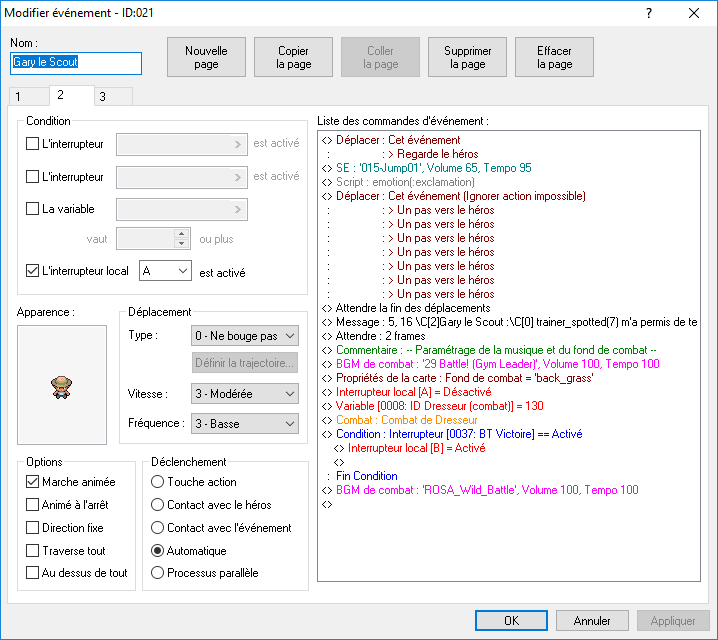 Third page
The third page is only what the trainer will say if you speak to him again. (Can just say a dialog or start a new battle if wanted).